Looking for a good project management tool? We built Upbase, an all-in-one workspace for teams. You can manage tasks, docs, files, messages, chats – all in one place. Click here to learn more and get started, it's free.
Master these 23 project management skills, and you'll be sure to get this job right away and take your career to the next level soon.
Here's the deal:
You may not need to go to business school.
You may not need to get a project management degree.
You might be an engineer, a marketer, an editor, or a salesman.
No matter who you are or your background, you can pursue a career in project management. As long as you master essential skills in this area.
In this post, I'll share with you 23 fundamental skills crucial to succeed in the project management career path.
You'll learn:
10 must-have project management hard skills
13 key project management soft skills
Useful resources to improve these skills on a solid foundation
Plus, the best way to put your skills on a resume
Whether you're looking for a project manager position or want to boost your career, these skills will help you get there.
But first, let's cover some basics.
Two types of project management skills
Every employer looks for two kinds of skills: hard skills and soft skills.
Neither of them is better than the other. Employers want both.
See these quick facts, and you'll understand why:
Hard skills
Soft skills
– Skills that are defined for a specific job.

– They're easy to measure.

– They can be acquired through learning materials or using tools or on the job.

– Examples are budgeting, coding, design, process management.

– Hard skills show you're a great fit for a specific job.

– Skills that aren't unique to any job.

– They're intangible and difficult to measure.

– They can be employed without using any tool or software.

– Examples are communication, leadership, or problem-solving.

– Soft skills prove you'd be a great fit anywhere.
Now that you understand the differences between hard skills and soft skills. Let's dive deep into them.
Project management hard skills
Here are essential hard skills for a project manager position.
1. Process management
Every project requires a series of processes to bring it to fruition. It can include initiating, planning, executing, monitoring and control, and closing.
As a project manager, you should understand how a project works and break it down into processes. You should be knowledgeable of process management to ensure the fulfillment of a project.
For example, do you need to break the executing phase into 'launch' and 'delivery'? Or do you need to add the resourcing phase? Mastering the process management skills will help you deal with this.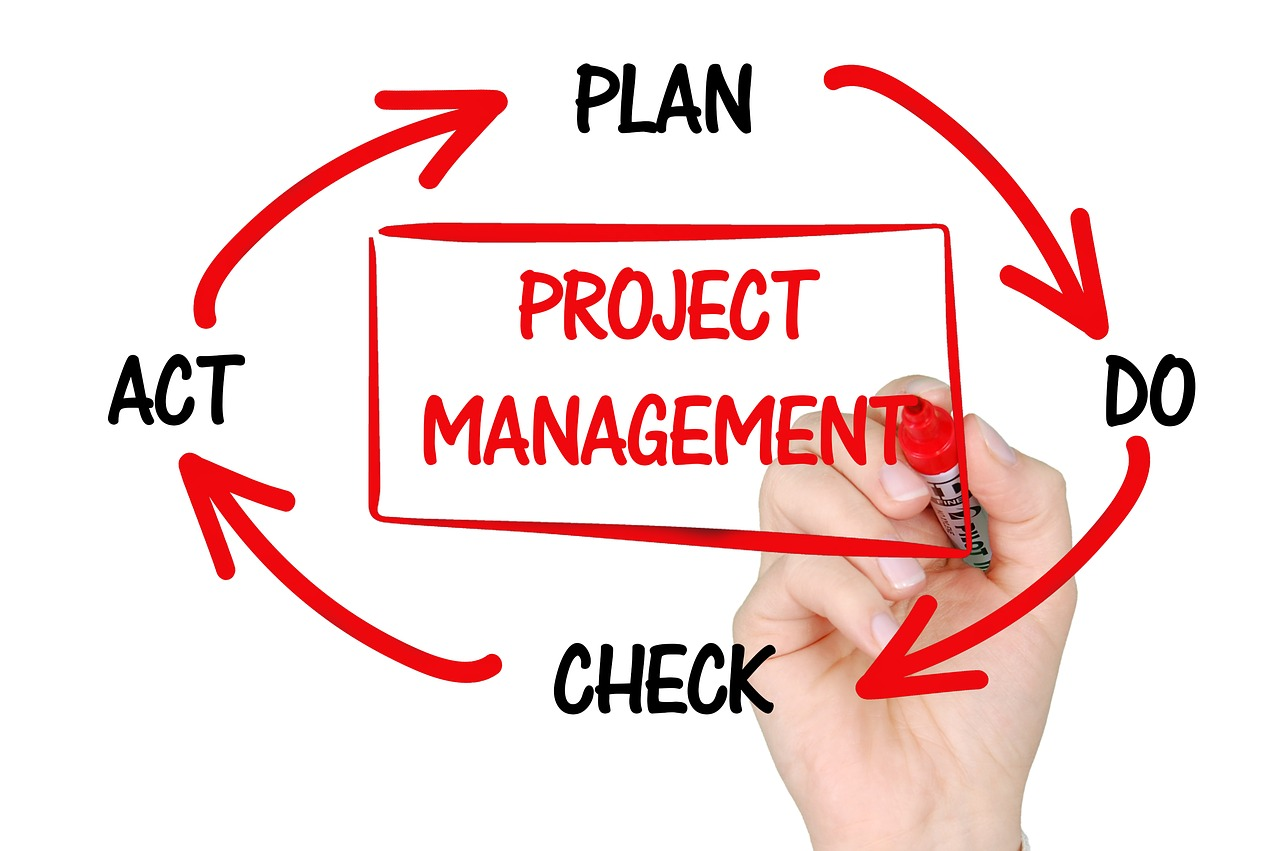 Source: Pixabay
Also, you need to know how to monitor and evaluate project performance metrics. So you can gain insights into how many processes a project should have and improve it for better performance.
Courses to learn process management skills:
2. Project management methodologies
What's exactly a project management methodology?
Simply put, a project management methodology gives you a structure to accomplish a project. It's a set of principles and practices that show you how a project should be planned, managed, and executed from start to finish.
Waterfall, Scrum, Kanban, and Extreme Programming are the most widely-used project management methodologies.
According to a 2019 survey by Project Management Institute, organizations have implemented hybrid project management practices.
That means the more project methodologies you master, the better advantage you have.
How can you know which methodology you should learn?
There is no simple, short answer.
But you can use the following criteria to make a decision:
Specific goals and complexity of the previous projects you joined and developed interests.
The industry that you want to enter or are working in.
The culture and work environment of your dream company.
Your personal goal. Do you want to become a Kanban project manager expert? Or do you want to become a Scrum master?
Courses to learn project management methodologies:
3. Budgeting
Budgeting or cost control skills in project management mean you know how to oversee and manage project expenses. You also know how to prepare for potential financial risks.
A project manager takes charge of developing a feasible budget to ensure money is allocated appropriately. It's a skill that requires expertise and experience.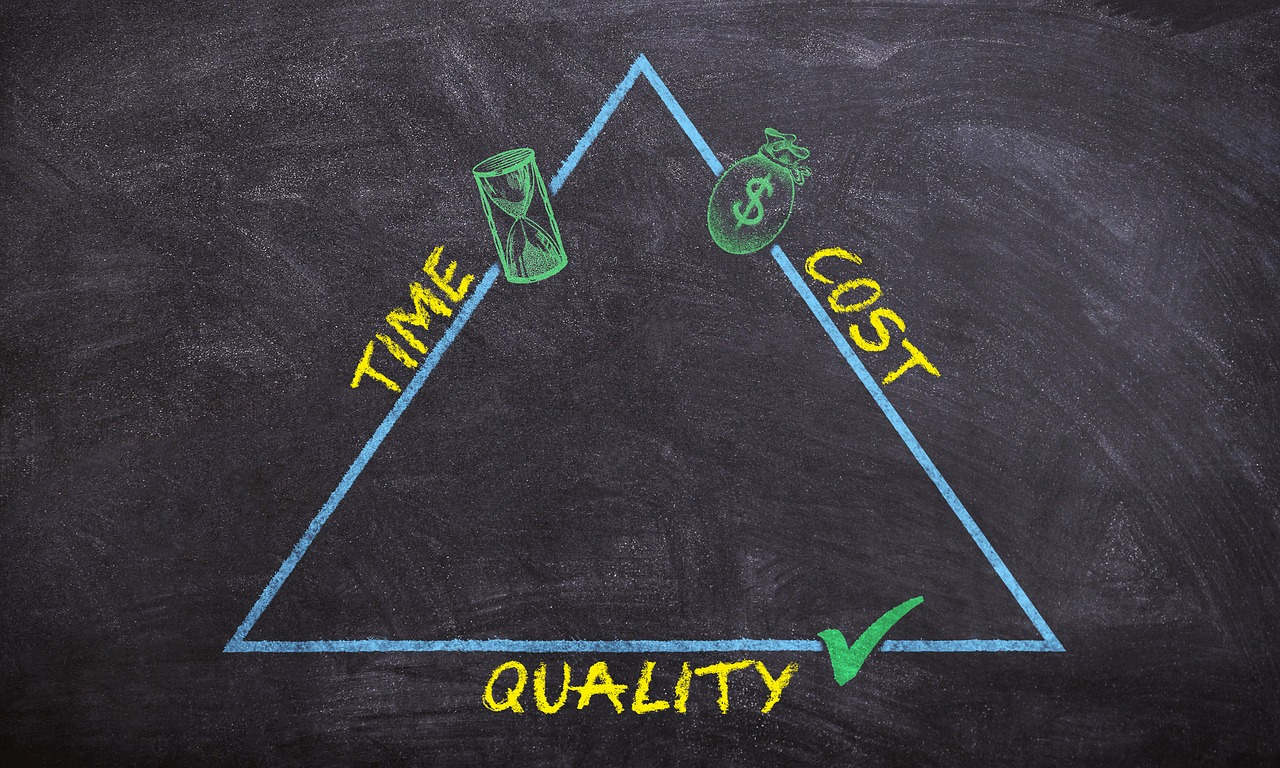 Source: Pixabay
The more time you spent working on projects, the more financially savvy you're. You'll acquire valuable knowledge to help you contribute to the long-term financial success of your business.
Courses to improve your budgeting skills:
4. Scheduling
In project management, scheduling indicates activities, deliverables, and milestones within a project. Scheduling isn't an exact process. It's more about estimating, predicting, and guessing.
When scheduling a project, you should review it regularly and revise it if necessary. It's because when a project is in progress, it may face changes and new risks. Regular reviewing helps you ensure your project isn't a vision but a time-based plan.
Mastering scheduling skills mean you:
Know how to monitor and control project activities.
Allocate resources efficiently to achieve project goals.
Assess how time delays will impact a project.
Identify where resources are redundant and re-allocate to other projects.
Know how to track project progress.
Course to learn the scheduling skills:
5. Planning
Without planning, your project is just an idea. You need a plan that shows you how to take an intangible theory to a tangible result.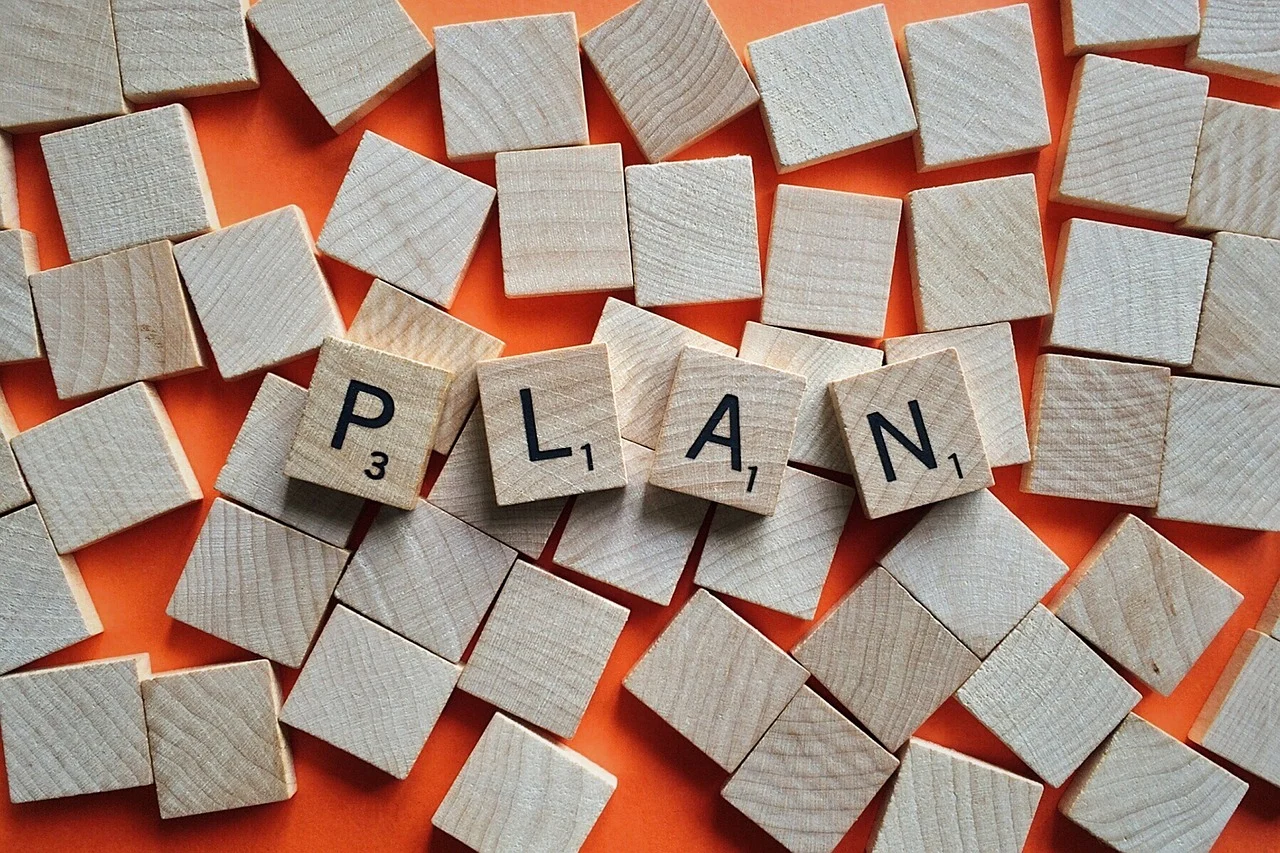 Source: Pixabay
A project plan can be a formal, approved document. It includes assumptions and decisions, facilitates communication among stakeholders, clarifies budget, and schedule baselines.
Planning a project means you need to:
Define the scope of the project.
Describe the resources necessary to complete the project.
Anticipate the time and financial requirements.
Create a strategy for communicating regularly to stakeholders.
Acquire and store the necessary documentation.
Suggest a proposal for follow-up and maintenance.
Assign tasks appropriately to team members.
Schedule regular check-ins with team members.
Plan a day-to-day management of the project, including making priorities.
And more.
A project plan should give answers to four basic questions: What work needs to be done? Why do they need to be done? Who will get it done? And when will it be done?
Tools to practice planning skills: Upbase.
6. Risk management
As a project manager, you'll likely need to make a decision that involves an element of risk at some point.
Risk is an unexpected and uncertain event that might affect your team, processes, technology, or resources in a project. Risk can occur without you being noticed.
If you don't know how to manage risks, you may face consequences that cost you a lot of time, effort, or even reputations.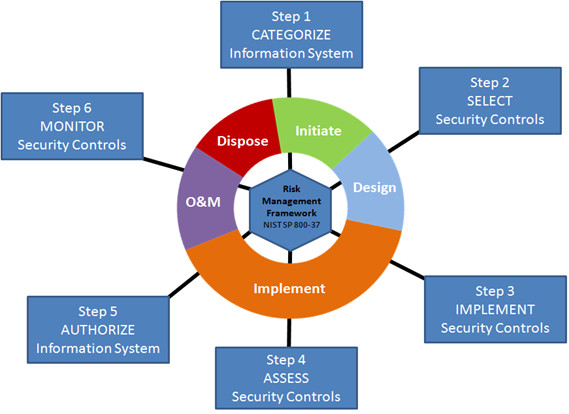 Source: LinkedIn
Risk management skills include risk identification, risk analysis, risk prioritization, and risk control. When you master these skills, you know how to identify threats, estimate risks, and implement proper risk management strategies.
Courses to learn risk management skills:
7. Project management tools
Many great project management tools are available. Familiarize yourself with at least one of them.
Why?
Because a project management tool will help you master technical skills. You'll learn how to manage projects, collaborate with your team, schedule your tasks, or control costs effectively.
Everything can be done using an all-in-one project management tool like Upbase. It gives you many features to implement and manage your project—No need to switch among tools.
8. Subject matter expertise
Being a subject matter expertise means you have a deep understanding of a particular job, process, department, function, and technology.
If you're a subject matter expert in project management, you know the organization and what clients expect. You go out there and learn every day, explore a niche, and adjust your project to meet that niche's needs as necessary.
You're the key person to help your team solve highly specific problems where their general expertise proves insufficient.
For example, you may help your team assess whether a new application is compatible with others. Or you can help them extract and format data.
It takes time, effort, and intense research and study to become a subject matter expert. But if you can get it, you can level up your career at lightning speed.
Course to level up your project management knowledge:
9. Task management
A project can consist of many tasks. That's why you need to plan, track, test, monitor, and report all those tasks.
By doing so, you can complete the project efficiently and effectively. You also know where you need to improve for the next project.
Task management is different from project management. While project management aims to manage the whole project, task management focuses on the "task" level.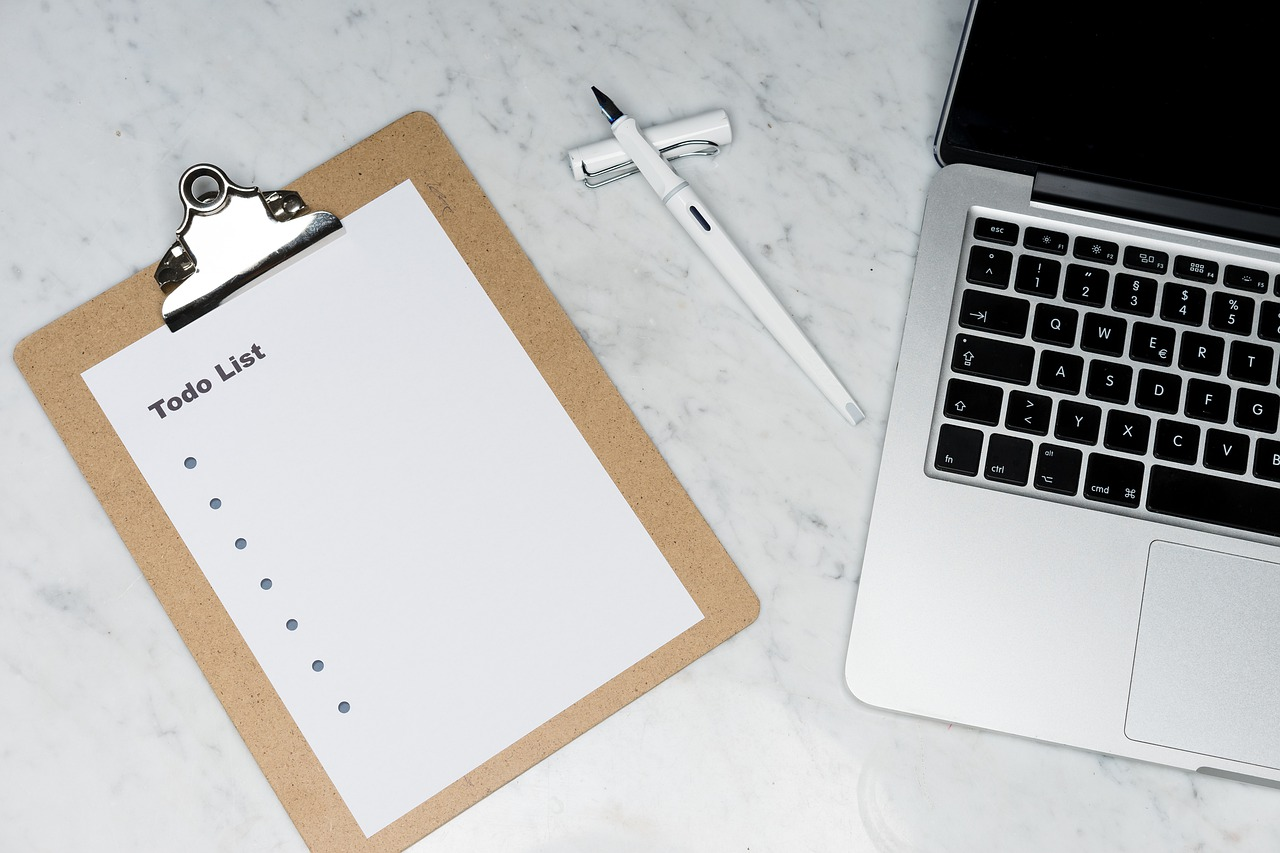 Source: Pixabay
It shows you how to organize tasks, prioritize them, set deadlines, and delegate tasks. It also involves resource allocation, budgeting, and dependencies.
Mastering task management skills mean you know how to:
Keep track of backlogs, bottlenecks, and completed tasks.
Break down large tasks into smaller, manageable subtasks.
Set a deadline for every single task and make sure your team sticks to it.
Focus on one task at a time.
Use dedicated task management software.
Prioritize tasks for your whole team.
Set up reminders when deadlines are approaching.
Tools to help manage your tasks: Upbase.
10. Change management
Changes can be planned or unplanned and inevitable.
In project management, change can be anything that transforms or impacts a project, processes, tasks, structures, or budget.
That's where change management comes to play. You need to learn how to manage changes to always keep your team and project in control.
With Upbase, you can streamline documentation, improve communication, modify work styles, and track progress.
Also, Upbase gives you the flexibility to adjust the vision, timelines, or costs of your project, so you can be proactive in any situation. You can even develop a customized dashboard that works specifically for your team.
When you master the change management skills, you never resist changes. You're always open to change and know how to adapt to it.
Courses to improve change management skills:
Project management soft skills
Learning project management hard skills isn't enough. You need to equip yourself with these soft skills as well:
11. Problem-solving
Problem-solving skills are much self-explanatory:
They mean you know how to solve problems.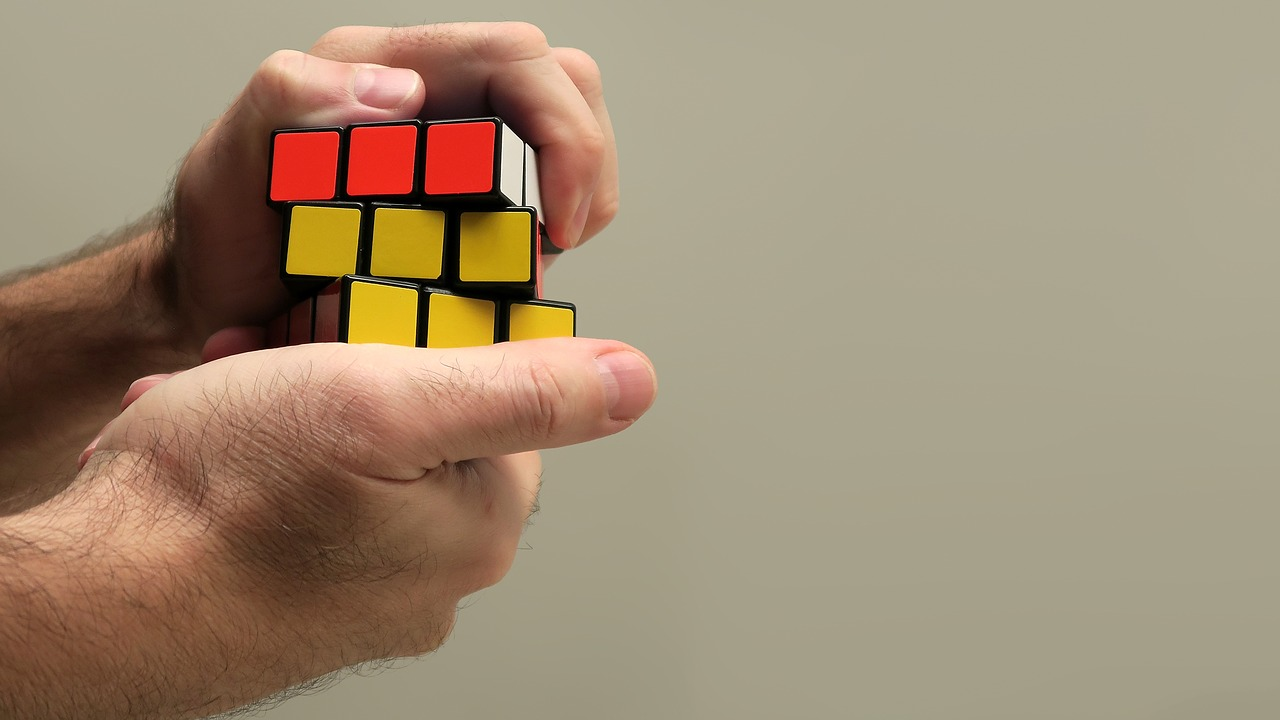 Source: Pixabay
When working on any project, you'll encounter problems. Having problem-solving skills will help you detect those problems early enough to manage them in a timely and effective way.
Problem-solving skills can include several abilities, like:
Break down problems into manageable parts.
Do thorough research to identify the root causes of problems.
Analyze strengths, weaknesses, opportunities, and threats.
Communicate and clarify the problems with your team members.
Collect and arrange disparate information into a meaningful whole.
Discover patterns in data and drive meaning from distinct pieces of data.
Brainstorm possible solutions to tackle problems.
Courses to improve problem-solving skills:
12. Decision-making
What is decision-making?
Decision-making skills are the abilities to select between two or more possible solutions to reach the best outcome in the shortest time.
To become a good decision-maker, you need to master many sub-skills, for example, problem analysis, listening, and information gathering.
As a project manager, you need to make decisions every day. So, mastering decision-making skills will help you choose the best decision for your project and your organization.
Guidelines for decision-making:
Focus on the goals and objectives to be served.
Follow a decision-making process.
Understand the internal and external environment factors.
Collect and analyze available data.
Listen to others' opinions.
Stimulate team creativity.
Manage the risk.
Course to improve decision-making skills:
13. Negotiation
Negotiation isn't limited to "big decisions" or "big problems." When you're working with others, much of your time is spent negotiating.
Negotiation skills mean you have the ability to negotiate with clients or other stakeholders on a specific problem. It can be the scope of work, timeline, contract, payment terms, or budget.
When you master this skill, you can control the process and get your desired results.
Course to practice negotiation skills:
14. Teamwork
Teamwork happens when at least two people cooperate and use their individual skills to achieve common goals.
Teamwork skills include interrelated abilities that let you work effectively with your team members.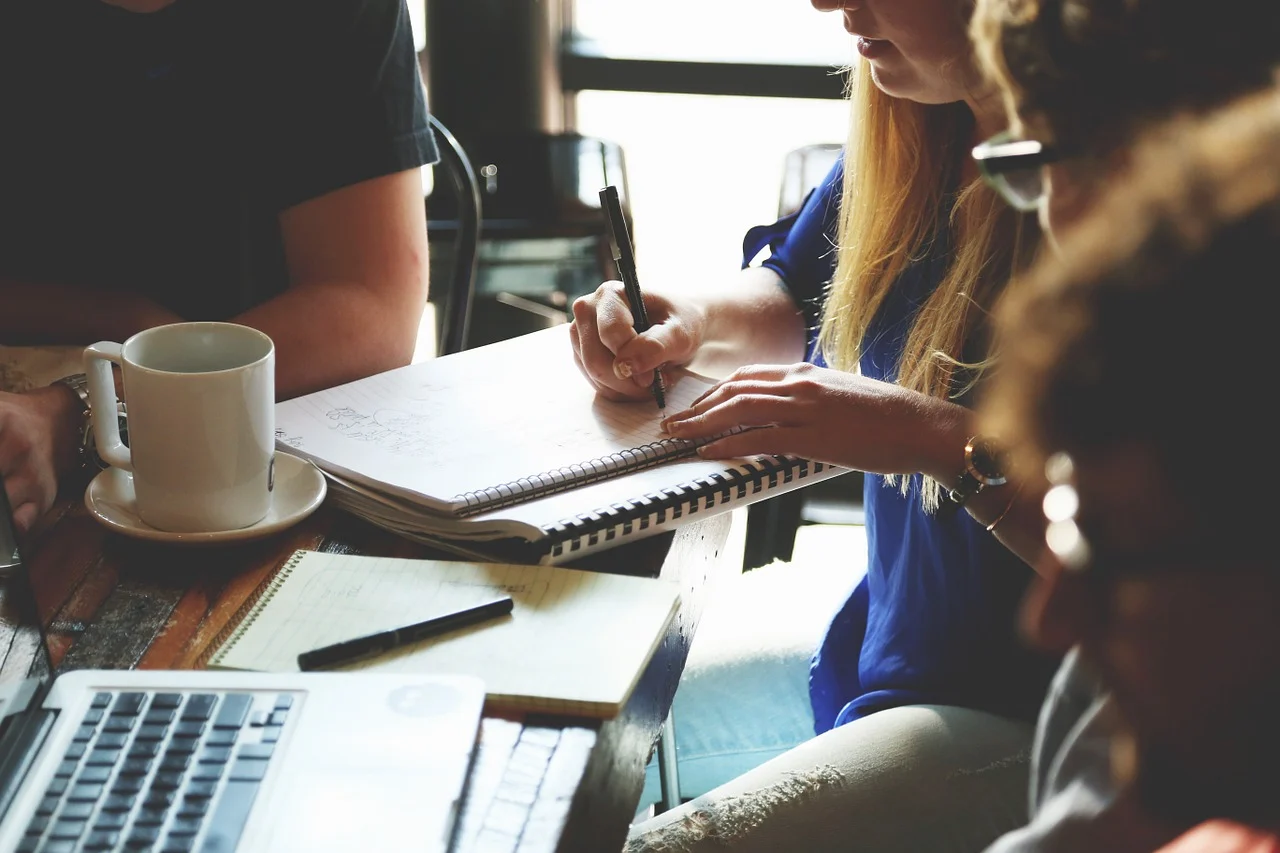 Source: Pixabay
Mastering teamwork skills mean you can:
Get your point across and truly understand what your team members want to tell you.
Know how to manage conflicts.
Have the ability to listen to others (also active listening).
See the big picture, put your ego aside, and work towards the common goal.
Look at an issue from multiple perspectives and utilize your skills to drive your team performance and success.
Devise a master plan that everyone can understand and follow.
Stick to deadlines and deliver your best work.
Show respect, empathy, and sympathy to your team members.
Tools to help you improve teamwork skills: Upbase.
15. Organization
Organizational skills allow you to stay focused on different tasks and use your time, energy, strengths, mental capacity to achieve the desired outcome.
Employers always hunt for candidates who are effective and efficient. That means by mastering organizational skills, you make yourself stand out from the crowd.
The best part is organizational skills are transferable.
What does it mean?
In short—
If you're a well-organized person, you'll remain well-organized regardless of the job you'll be doing—product owner, Scrum master, whatever.
Organizational skills are one of the soft skills you'll bring with you to any position.
Mastering organizational skills mean you can:
Effectively organize your collaboration with others. In other words, you can identify who to collaborate with and on what projects.
Speak and write clearly so everyone can understand your message.
Understand the strengths of each team member and build an exceptional team.
Know what you can do on your own and what you need to assign to others.
Plan your work effectively and efficiently.
Give priority to your tasks and follow the schedule.
Research and analyze situations, prepare documentation, and think strategically.
Organizational skills also include physical organization sub-skills like filing, office management, record keeping, and stock inventory.
Tools to get you organized: Upbase.
16. Business case writing
When starting a new project, you may need to write a business case to convince stakeholders if it's worth continuing the project.
A business case isn't similar to a project proposal.
A project proposal explains why you want a project. It contains an outline of the project, including vision, goals, expected results, market-product fit, estimated costs, and proposed timeline.
Meanwhile, a business case has many more details. It involves assessing business problems/opportunities, benefits, risks, costs, technical solutions, timescale, impact, and organizational capabilities to deliver project outcomes.
Mastering the business case writing skills mean you can:
Make it interesting, clear, and concise.
Convey the key points.
Eliminate conjecture and minimize jargon.
Clarify your vision of the future.
Identify the values and benefits the project brings to the organization.
Ensure consistent style and readability.
Courses to improve business case writing skills:
17. Detail-oriented
As a project manager, you need to be detail-oriented.
What does that mean?
Detail-oriented means you can pay close attention and notice minor details.
You can give a task your undivided attention and catch mistakes, errors, or changes before they snowball into a bigger problem.
Being a detail-oriented person means you can:
Create flawless deliverables that require little to no editing.
Accomplish a project while following standards and protocols closely.
Review the accuracy of documents and reports.
Set up procedures to maintain high-quality standards.
Provide full attention to every detail.
To be more detail-oriented, you can write your notes down or track your time. But the best way is using a task management system.
Take Upbase as an example. This tool allows you to manage tasks, and collaborate with your team easily.
In doing so, you can also improve your task management skill—an important hard skill of a great project manager.
18. Presentation
Presentation skills mean you can deliver compelling, engaging, informative, transformative, educational, enlightening, and/or instructive presentations.
Effective presentation skills are featured with public speaking, tone of voice, body language, creativity, and delivery.
As a project manager, you have many opportunities to practice and show your presentation skills. For example:
Influence stakeholders regarding a decision.
Communicate status and plans to business leaders and project board members.
Brief and motivate your team members.
Set the tone of your project at your kick-off meeting.
The list goes on.
Useful resources to improve your presentation skills:
19. Time management
Time management skills are precious, not just in project management but also in your everyday life.
Like organizational skills, time management skills are also transferable. In other words, these skills are beneficial to you in any circumstances.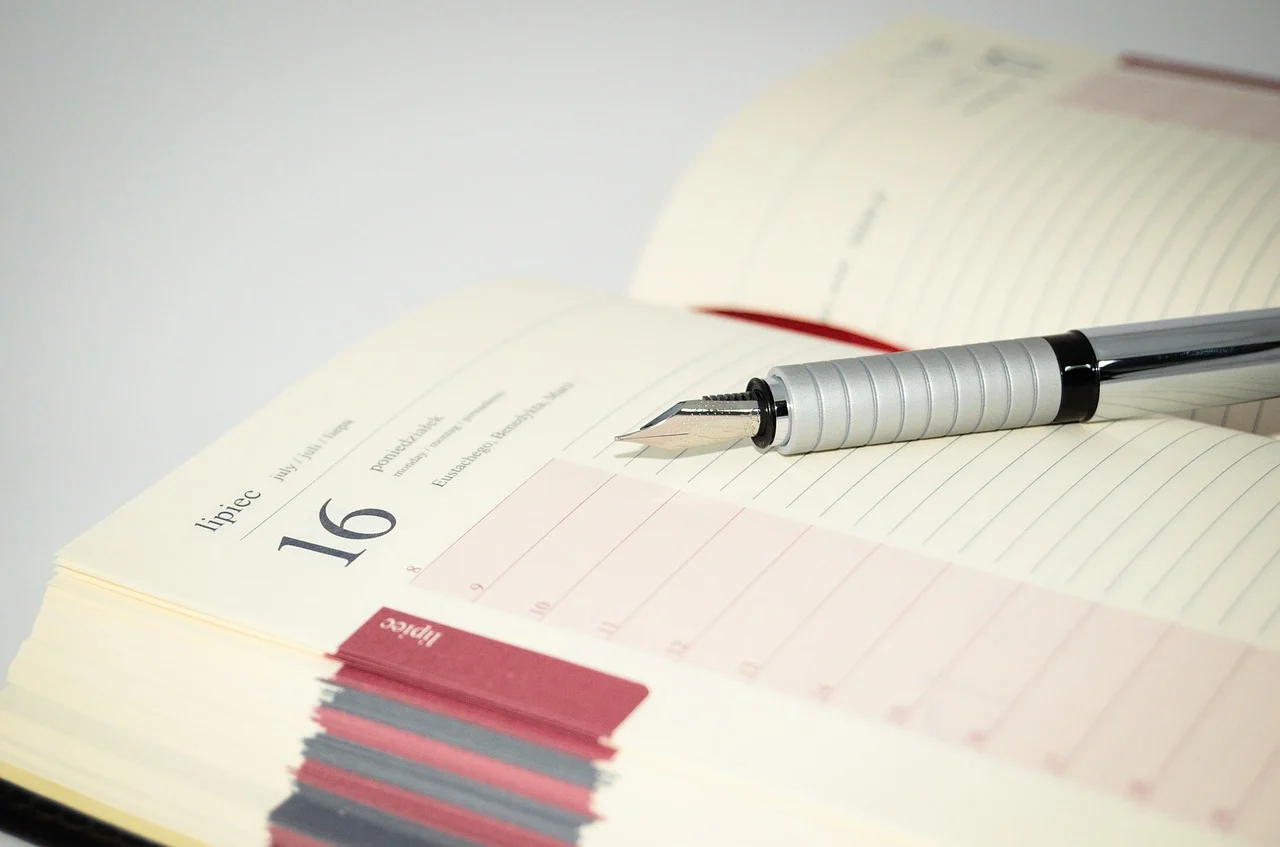 Source: Pixabay
No matter your job, being good at time management will greatly improve your hireability and performance.
Time management skills include several sub-skills, including:
Prioritizing
Delegation
Goal setting
Multitasking
Scheduling
Managing appointments
Record keeping
Organization and filing
Meeting deadlines
Stress management and coping
Strategic planning
Almost all project management tools integrate with time management features.
For example, tools like Upbase allow you to create to-do lists, set deadlines, reminders, notifications for tasks, so you don't miss out on anything.
Believe it or not—using such a tool will help you improve your time management skills quickly.
20. Creative thinking
Some people think "creativity" is a skill useful only to artists, designers, writers, or marketers. It has nothing to do with project management.
The truth is, it's indispensable for all professionals.
As a creative project manager, you can look at things in new, unorthodox ways and develop no one previously thought of.
Creative thinking also drives innovation and progress.
Here are some tips to help you practice creative thinking:
Always wonder, question, and find out stuff. Take note of face value and investigate everything. Never be satisfied with your state of knowledge.
Whenever you have an idea, note them down.
Whenever you read or see something interesting, save them. Upbase is a great tool to store your knowledge and create wikis to share with team members.
Talk with others to learn and pick their brain.
21. Critical thinking
Creative thinking means you think creatively—you come up with new ways to think about the surrounding world to make something innovative.
Critical thinking is different.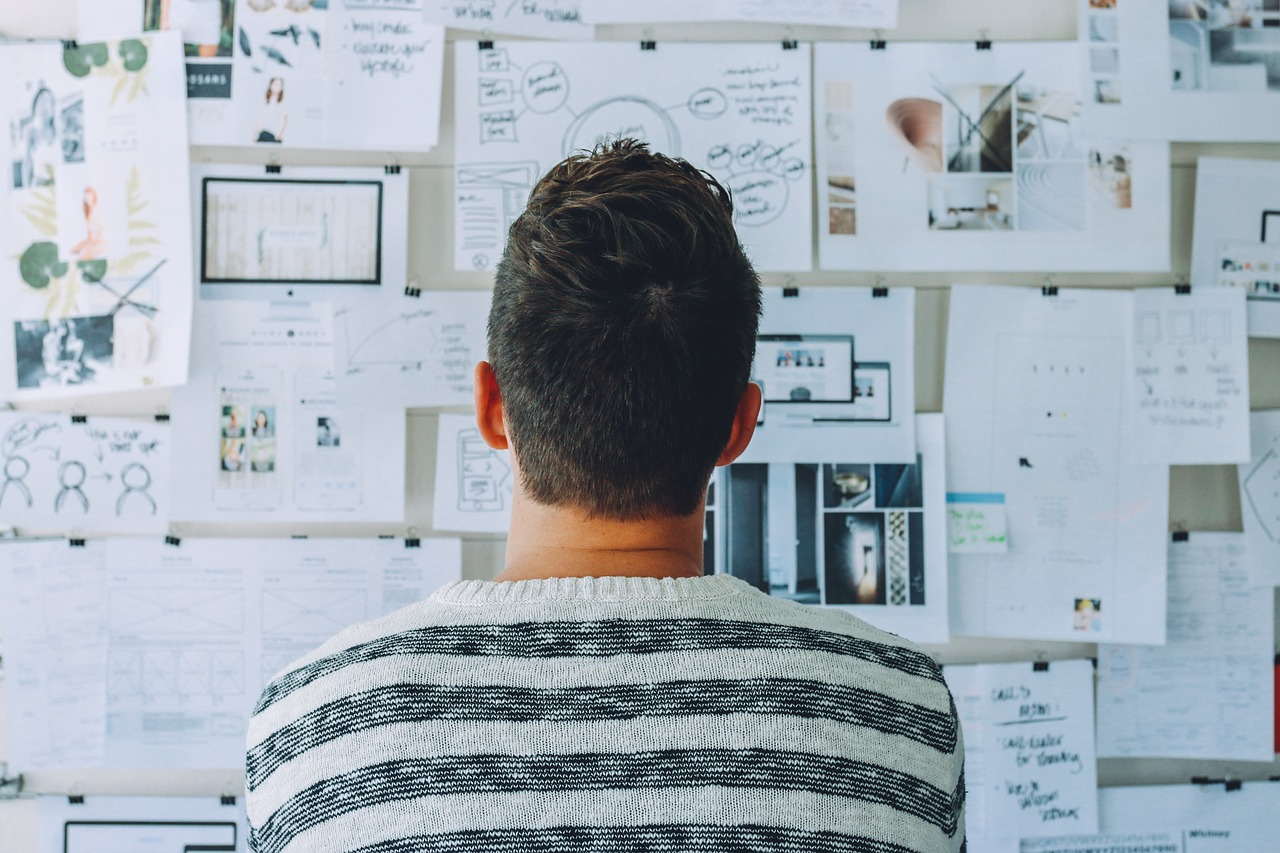 Source: Pixabay
Critical thinking means you think about thinking. It means you can decode information and think in an organized and rational way. You understand the connections between ideas and/or facts and avoid bias.
To become a critical thinker, you need to practice a lot.
But why does a project manager need critical thinking skills?
The answer comes down to this: Critical thinking will help you try and identify new, better solutions so you can shorten the process and accomplish your project earlier.
In other words, critical thinking helps you work smarter.
Critical thinking skills can have the following sub-skills:
Analysis: Collect and process information and knowledge.
Interpretation: Conclude what the meaning of processed information is.
Inference: Assess whether the knowledge you have is sufficient and reliable.
Evaluation: Make decisions based on the available information.
Explanation: Communicate your findings and reasoning clearly.
Self-regulation: Constantly monitor and correct your ways of thinking.
Open-mindedness: Take into account other possibilities and points of view.
Problem-solving: Tackle unexpected problems and resolve conflicts.
22. Communication
When working on a project, you spend most of your time communicating with others: your teams, clients, functional managers, upper management, or other stakeholders.
It's not just about face-to-face communication but also written communication and online communication through project management apps.
By mastering communication skills, you can convey your thoughts and ideas effectively. You know how to talk appropriately with different people from different cultures. You know when to stop, when to listen, and when to respond.
Mastering communication skills means you:
Absorb, share, and understand the information presented.
Communicate in a way that others can understand your message.
Respect team members' points of view through engagement and interest.
Use relevant knowledge and skills to explain and clarify thoughts and ideas.
Listen to others when they communicate and ask questions to better understand.
23. Leadership
As a project manager, you must influence your team members' behaviors. You inspire and motivate them so everyone can continue working on the project.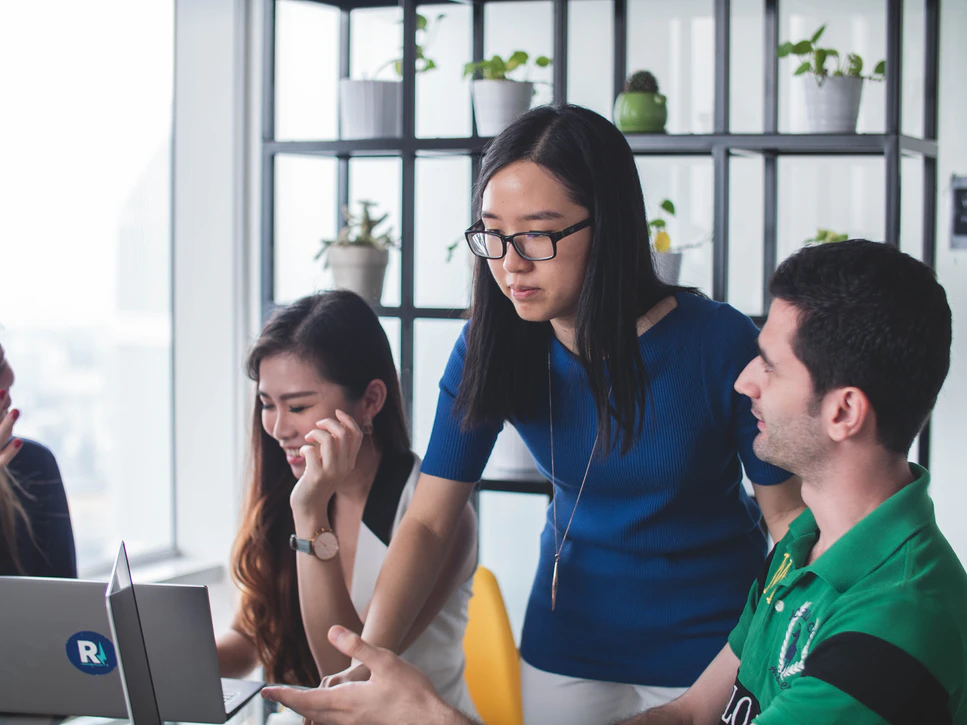 Source: Pixabay
Leadership skills can have the following sub-skills:
Team management: Recruiting, hiring, training, mentoring, onboarding, team building.
Collaboration leadership: Defining roles, facilitating discussion, employee engagement.
Decision making: Prioritizing tasks, team decision making, problem analysis, consensus-building.
Time management: Goal setting, self-awareness,self-motivation, stress management.
Persuasion: Speaking, listening, empathy, emotional intelligence, empowerment.
Ethical leadership: Accountability, professionalism, honesty, judgment.
Motivating team: Rewards, recognition, feedback, expectations.
How to put project management skills in a resume
It's one thing to master project management skills, another thing to put them in a resume rightly.
Two essential things when including skills in a resume:
Relevance: The skills you list have to match the position you're applying for.
Specificity: The skills you list have to be as specific and credible as much as possible.
As someone says, "No one creates a perfect resume on their first try."
You have to write, delete, write, delete until every skill you list makes sense. Don't put your skills randomly.
To make your life easier, here are some steps you can follow to include project management skills in your resume:
Step 1: List off all your project management skills and qualifications you've gained. Put them into a spreadsheet or doc, whatever.
Step 2: Read the job description (especially the skills-related requirement section) of the position you're applying for carefully.
Step 3: Identify which of the required skills matches your acquired skills. Notice the keywords used to describe the skills requirements.
Step 4: Put all the keywords you've filtered into a skills section of your resume.
Step 5: Research the company. Look for how they implement project management. What methodology they use, the size of project teams, everything.
Step 6: Go back to the skills section in your resume. Rewrite the skills section based on your acquired skills and all the insights you've collected. Remember to include both hard skills and soft skills.
A good example of listing project management skills:
Agile tools: Employe Jira and Upbase to improve team velocity 40%.
Strong written and verbal communication skills.
Cost control: Saved $500,000 through a company-wide automation drive.
A bad example of listing project management skills:
Agile software
Communication skills
Budgeting
The differences are apparent, right?
Learn how to show off your skills. Spend a significant amount of time and effort to make your skills section truly shine.
Key takeaways
Here's everything you need to know about project management skills in a nutshell:
Project management skills have hard skills and soft skills.
Project management hard skills include process management, project management methodologies, budgeting, scheduling, planning, risk management, project management tools, subject matter expertise, task management, and change management.
Project management soft skills include problem-solving, decision-making, negotiation, teamwork, organizational, business case writing, detail-oriented, presentation, time management, creative thinking, critical thinking, communication, and leadership.
You can find a bunch of resources to practice these skills on the Internet. The best way to practice is by using an all-in-one project management tool like Upbase. It provides you with all the tools you need to become a project manager pro.
Are you ready to master these skills and reach a whole new level in your career? Sign up for an Upbase account to get full access to all the premium features. That's a good step to start.
Happy learning!